Published: 12-15-2011
Glass blowing, concerts, St. Louis Blues viewing party and more!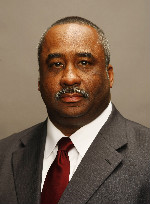 Many fun, Holiday events are on the schedule for St. Louis in the next few days and weeks. Before I spotlight several of them, though, I would like to pass along some safety tips for the Holiday season:
If you purchase a real pine or fir tree for your home to decorate for the Holidays, please make sure the tree is in a safe location, away from heaters, fireplaces or open flames such as candles.
Keep the tree watered to prevent the needles from drying out.
Use UL-approved lights and decorations on the tree and do not overload the tree with household extension cords.
Enjoy the lighted decorations when you are at home; turn them off when you leave your home.
If poinsettia plants are part of your Holiday display, keep them out of reach of children and pets, as parts of the plant, if ingested, are poisonous.
Listed below are just a few of the great events that are coming up in St. Louis. I encourage you to take advantage of all that our great City neighborhoods have to offer. Also, if you haven't visited the City's new website stlouis-mo.gov (
http://stlouis-mo.gov/
), I encourage you to do so. On our home page you will find a link to the Calendar of Events. Please feel free to see what activities are coming up and to submit an event that your organization will be holding. The listing is free. See you in the neighborhood!
Third Friday, Third Degree Glass Factory
Have you ever wanted to try your hand at glass blowing?
Third Friday at Third Degree
Glass Factory
is this Friday, Dec. 16 from 6 – 10 p.m. Work with instructors to make a paperweight, a tile keepsake or beads. The event also includes free tasting of Switzer's Candy, art shows by Aaron Quigley and Weaver's Guild of Saint Louis and music by Rosewood. Third Degree is located in the Central West End neighborhood at 5200 Delmar Blvd. Please visit
http://www.thirddegreeglassfactory.com/
for more details.
St. Louis Classic 2011
Fox Sports Midwest will host the
2nd Annual
St. Louis
Classic
at Steinberg Skating Rink in beautiful Forest Park on Saturday, Dec. 17. For those of you who did not attend last year, the St. Louis Classic is a giant outdoor viewing party for a St. Louis Blues road game. Hockey fans will watch the Blues road game at Nashville on a 35-foot screen, while skating with Forest Park as the backdrop. There will be no cost to attend and watch. Skating, rentals, food and drinks may be purchased at Steinberg Rink. Want more details? Please visit
http://www.foxsportsmidwest.com/
.
Holiday Concerts
The National Lutheran Choir will give a
Christmas Concert
at 2 p.m. on Saturday, Dec. 17 at Christ Church Cathedral-Episcopal, 1210 Locust Street in Downtown St. Louis. Cost is $20 per person. For information, call (888) 747-4589.
The
Holiday Traditions Concert Series
continues on Wednesday, Dec. 21 at Noon at the Old Courthouse at 11 N. 4
th
Street in Downtown St. Louis. The group Illinois Kids is scheduled to perform. Bring your own lunch or purchase one in advance by calling (877) 982-1410. The concert is free.
Snowball Series - Reindeer Run
Missouri Running will be sponsoring the 2
nd
race in the 2011/2012 Snowball Series, the
Reindeer Run
, this Saturday, Dec. 17 in historic Tower Grove Park The race will step off at 8 a.m. from the Main Entrance of the park at S. Grand and Pestalozzi. For more information and to register, call (314) 727-4786
Gift Wrapping Party
If you haven't wrapped your holiday gifts yet, here's a suggestion. You can creatively wrap your holiday gifts in recycled materials with the help of volunteer Wrap Artists at the
Gift Wrapping Party
this Saturday, Dec. 17 from 11 a.m. to 3 p.m. at Home Eco, 4611 Macklind Ave. in the Southampton neighborhood. All materials will be supplied by St. Louis Teachers Recycle Center and Upcycle Exchange. Visit
http://www.home-eco.com/
for more details.
Family Sundays at the Art Museum
When the weather turns too cold for lengthy outdoor activities, remember
Family Sundays
at the St. Louis Art Museum in Forest Park. Each Sunday in the month of December from 1 to 4 p.m. the Art Museum will offer hands-on art activities and a lively 30-minute tour through the galleries. This month's theme is "Snowflakes and Seasonal Landscapes." The Family Tour leaves at 2:30 p.m. Please feel free to call (314) 721-0072 for more information.
Save the Date
Dec. 28 – Kwanzaa: Festival of the First Fruits, Missouri Botanical Garden
Dec. 31 – First Night, Grand Center
NIXLE
The Department of Public Safety's City Emergency Management Agency (CEMA) provides free emergency alert service through
Nixle
(
http://www.Nixle.com/
). When you register for the service, you will receive our informative and timely text messages on your cell phone and/or as emails on your computer. Visit the Nixle website and sign up for the free service today. If you have any comments about the service, please let me know.
Will you be having an event in your neighborhood that we can support? If so, you may email the information about it to me at
brysonc@stlouiscity.com
or to Cathy Smentkowski at
smentkowskic@stlouiscity.com
for consideration of noting it in the
Spotlight
or you may post it on the City's Calendar of Events.
And remember, if you see something in the neighborhood that just doesn't look right, REPORT IT!
Charles Bryson
Director of Public Safety
City of St. Louis